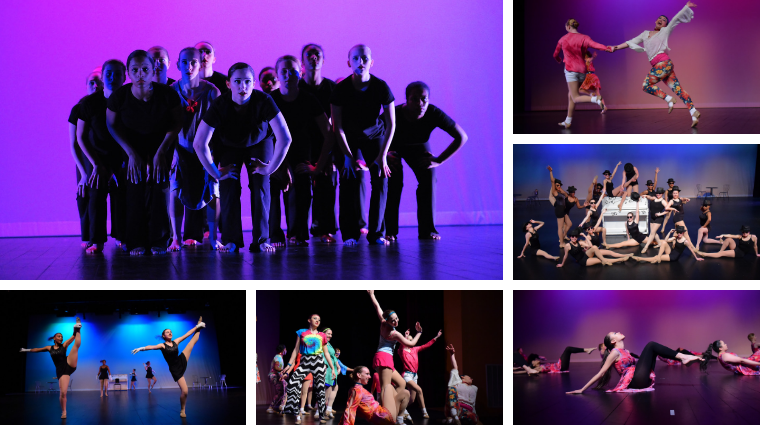 Mercy's Dance Program is a college preparatory, conservatorial program that maintains a dual emphasis on both the technical and artistic training of students, providing them with a solid, comprehensive technical foundation, and a stimulating, enjoyable artistic encounter. Students receive technical instruction in the genres of ballet, modern dance, jazz dance, improvisation, and composition, as well as exposure to various styles of choreography and performance opportunities. The Dance Program at Mercy High School is a well-established program that has successfully graduated dancers who have earned admission to college dance programs and who pursue professional careers in dance.
This two-tiered, co-curricular program includes the Dance Troupe, our pre-professional performance company and the Apprentice Dance Company for students with limited or no formal dance training. Students involved in these full-year courses earn academic credit.
To learn more about the Dance Program at Mercy, click here.
Attention 8th grade dancers:
Early auditions will be held on Saturday, January 11, 2020.
You MUST apply to Mercy High School in order to attend the audition. If you have not yet applied, please do so ASAP at https://mercyhighschool.schooladminonline.com/users/sign_in.
On page 7 there is the option to select the special programs. Please make sure to check "dance troupe" and complete the questions that appear when prompted. If you have applied to Mercy, but did not complete the supplemental application for dance troupe, please contact Bonnie Kottraba in the Admissions office by calling 410.433.8880.
The application will also provide all information needed to attend the early audition. No separate registration is required; completing the dance troupe portion of the application and submitting the application ensures your daughter a space for the January 11th audition.