Fundraisers
The prestigious Sr. Michelle Carroll Society honors the pioneering vision of Mercy High School's founding principal, Sr. M. Michelle Carroll, RSM, and recognizes Mercy's most generous benefactors.
The annual Garnet Gala is Mercy's biggest fund-raiser. Please join us on March 29, 2019!

Campaigns
The Fund for Mercy High School - From Mercy Girls to Women of Mercy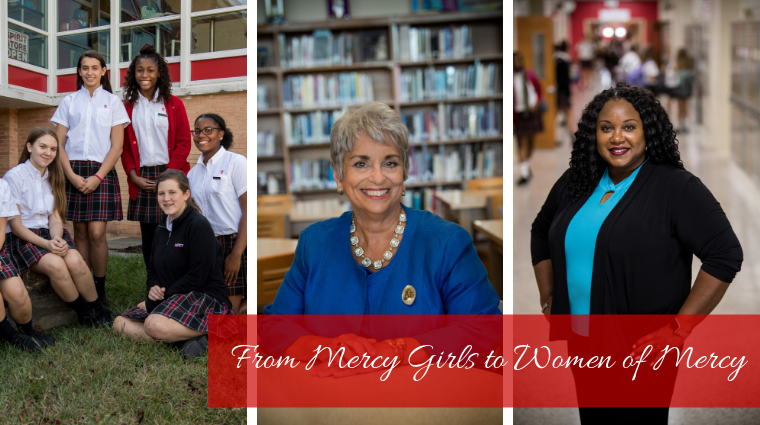 Did you know that tuition alone does not cover the full cost of a mercy Girl's education? It provides just 82% of the income needed to operate Mercy High School. Unlike public schools, independent schools like Mercy rely on the generosity of alumnae and friends to help underwrite programs. Donations from our community help to fill this gap in funding each year. The education of every Mercy Girl is supported by donations to The Fund for Mercy High School.
Your annual gift has an immediate impact! Contributions to The Fund for Mercy High School from our entire community - alumnae, friends, current and past parents, faculty, staff and students - provide the resources to enhance the daily lives of our Mercy Girls. Help us make a difference for the Mercy Girls of today, and for generations to come by supporting The Fund for Mercy High School.
You can make your gift by mail, online, or in person. For more information on your fully tax-deductible donation, call the Development Office at 410-433-8880 x227.

Thank you!