Make a Gift
Please take note of the update below regarding the Alumnae Giving Challenge, which ends Friday, January 27 at noon! GO MERCY!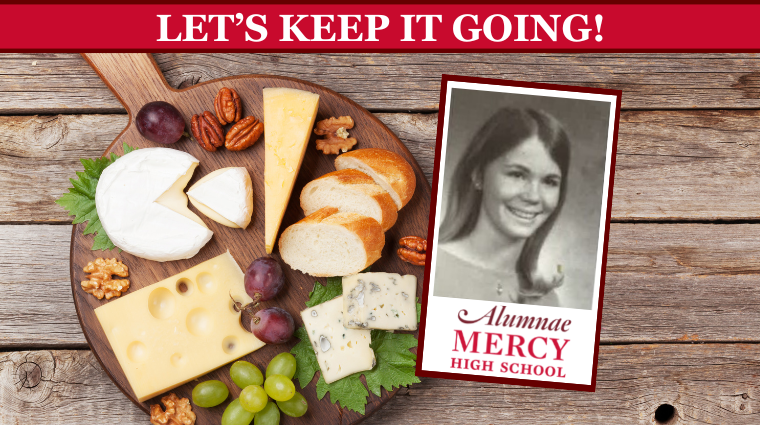 The Alumnae Giving Challenge closes at noon on January 27! Thank you to Tere Geckle '71 and her friends at Classic Catering & Events for generously donating certificates for an artisanal cheese platter and a bottle of wine (NEW!) to each alum who makes a gift of $500 or more as we wrap up this challenge! Our stats team projects that $5,000 in gifts today could give us the win over Maryvale!
At Mercy High School, we help each Mercy Girl identify her vision, build a plan, and transform it into her future as a Woman of Mercy. Your support plays an integral role in making this a reality for the Mercy Girls of today, and for generations to come. Help our Mercy Girls become Women of Mercy with your gift today!
Mercy Giving Options
You may apply your gift to a specific initiative (optional):
The Fund for Mercy High School (Annual Fund) directly sustains the student experience by supporting scholarships, faculty and academic programs, athletics, campus ministry, culture and community.
Sister Michelle Carroll Society (Gifts of $1,000 and above)
Loyalty Circle (Gifts of $500-$999)
Tuition Assistance
Thank you!
Thank you for your generosity! Mercy High School is stronger because of you.