COVID-19 Response and Resources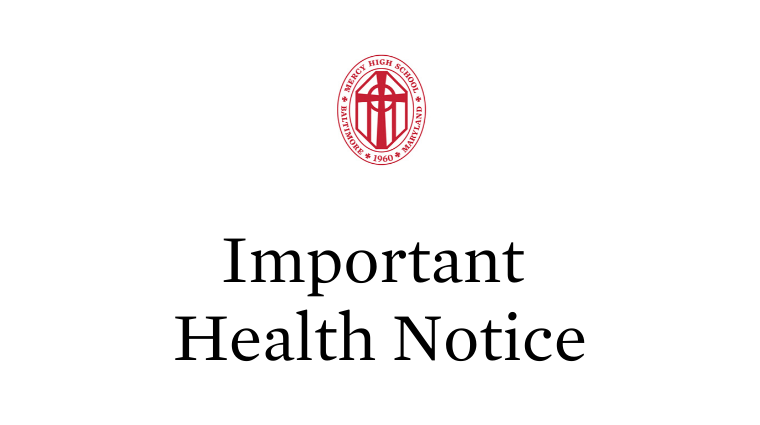 This page is intended to provide up-to-date information and resources for our school community. If you have any questions or information for Mercy's COVID-19 Task Force, please email taskforce@mercyhighschool.com.


Update #11: May 19, 2020

Office of the President


May 19, 2020


Dear Seniors and Senior Families,
We are deeply aware of how important senior year is to each of you—not only the special moments of celebration, but also the daily routine and being able to savor the last month of school. We cannot express how very sorry we are that you have not been able to experience anything like a traditional senior year. We know that, no matter how hard we work to make the major events as special as we can, there are moments that no one will be able to replace. We want you to know that we do understand that, and we, too, grieve the loss of your final quarter on campus.
Nonetheless, there is still much to celebrate, and we are determined to highlight what we can with you. If we are able to do so, we plan to hold traditional in-person celebrations of Junior-Senior Prom, Baccalaureate Liturgy, and Commencement Exercises. Because it is unlikely that authorities will allow large groups to gather together in the month of June, we are moving these activities into July:
Junior/Senior Prom
o Thursday, July 16, 2020
o 8 p.m. until 12 a.m. at the Scottish Rite Temple
Baccalaureate Liturgy
o Friday, July 17, 2020
o 7 p.m. in the Harry & Jeanette Weinberg Auditorium
Commencement Exercises
o Saturday, July 18, 2020
o 10 a.m. at the Cathedral of Mary Our Queen
If, in July, state and local authorities continue to significantly limit group gatherings, we will activate the following alternate plans. On July 16, 17, 18, and 19 at the Sisters of Mercy Athletic Complex, we will hold an individual graduation ceremony for every member of the Class of 2020. In this plan, each Mercy senior would receive her diploma in 15-minute increments. A small number of family members would be able to join us on the plaza with other friends and family members able to watch the ceremony from their cars. Of course, these ceremonies would be designed to accommodate social distancing. In this alternate plan, we would also worship together in a virtual Baccalaureate Liturgy at a date and time to be announced.
If, in July, stringent social distancing measures are still in place, we do not, at the moment, see a safe way to hold the prom. We know that this is very disappointing. We sincerely hope that this memorable night can be held in July and that we can gather together for Baccalaureate Liturgy and Commencement Exercises.
During the week of June 10, which in our original calendar was to have been the lead-up to Commencement Exercises, we have a few surprises for you. Senior awards will be announced, and a special delivery will come to each of your homes with your cap and gown and other mementos. We will also host a virtual graduation cap toss on June 13.
Lastly, while we were not able to gather in person for our annual athletic awards ceremony this year, special graphics and a slideshow have been prepared to honor our Mercy Athletes this week. Awards and recognitions for academics and extracurricular activities will be acknowledged in June.
We are so very proud of how you have handled these last months, as disappointing as they are. We look forward to welcoming you back to the Mercy campus on Thursday and Friday. May God bless you and keep you safe and well.
Sincerely,
Mary Beth Lennon '85
President
Jeanne Blakeslee
Principal
Mary Ella Franz Marion '76
Dean of Students
---
May 6, 2020 Letter to the Mercy Community
April 17, 2020 Letter to the Mercy Community
March 25, 2020 Letter to the Mercy Community
March 21, 2020 Letter to Families
March 17, 2020 Letter to the Mercy Community
March 13, 2020 Letter to Families
March 12, 2020 Letter from School Leadership
March 12, 2020 Letter to Families
March 10, 2020 Letter to Families
March 6, 2020 Letter to Families