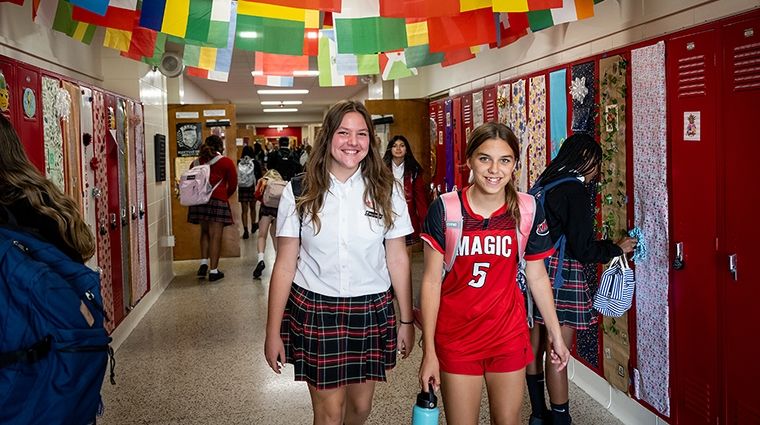 Knowing that every student has leadership ability, we assist each Mercy Girl as she explores, develops, and strengthens her skills in co-curricular, extra-curricular, and year level activities.
Student life at Mercy is thriving! The number of activities keeps growing as our Mercy Girls take initiative and pour their creativity into building community life EVEN STRONGER!
Activities Council meets every three weeks to discuss, promote, and support upcoming student activities and events, as well as proposals for new initiatives. The group is composed of two representatives from each year level, two representatives from student council, one class coordinator from each year level, the moderator of Student Council, and the dean of students. Their discussions dive into the logistics of planning each activity as well as how it relates to the mission of Mercy. Activities Council is also a forum to discuss issues of school policy and where revisions and additions are needed.
Explore these pages to learn more about life at Mercy!